piped trim detail jeans Blue Alexander McQueen AAkfTF
SKU9448437327118111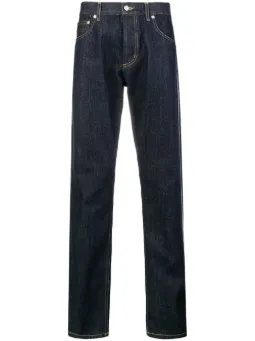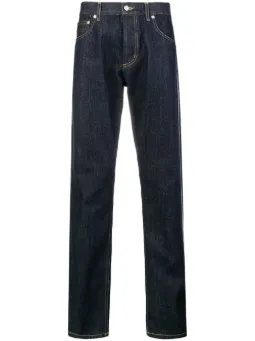 EXPLORE HEXAGON
LEARN MORE: OUR DIVISIONS
LEARN MORE: OUR DIVISIONS
Europe
Austria

Czech Republic

Germany

Hungary

Italy

Finland

France

Netherlands

Poland

Romania

Russian Federation

Spain

Sweden

Switzerland

Turkey

United Kingdom
Americas
Argentina

Brazil

Mexico

United States

United States

United States
Europe
Americas
Argentina

Brazil

Mexico

United States

United States

United States
Participants requested an app with more detailed sample meals for both trigger and nontrigger days, as they feared erroneously consuming trigger foods on a nontrigger day. Focus group participants were also concerned about the assumption that trigger foods result in symptom onset within 4 hours. The majority of survey respondents (80%) did however agree that their symptoms occurred within 4 hours after eating. Participants were also concerned that trigger foods could result in symptoms lasting longer than 24 hours. They were also wary of foods being categorized either too broadly or narrowly (e.g., testing "nuts" vs "almonds"). These concerns suggest additional design opportunities such as experimenting with different symptom onset periods or iteratively categorizing foods.
Seventy percent of participants in our survey selected breakfast as their preferred test meal. Focus group participants shared part of their rationale behind this preference: they thought breakfast would be the most feasible mealtime to eat the same type of food and drink for the duration of the study, unless the trigger food was an unconventional breakfast food (e.g., alcohol). Participant response to our framework's requirement that independent variables being controllable and actionable therefore influenced test meal preferences. Further exploration should be conducted to determine how this influence might affect the framework's efficacy.
Focus group participants were concerned about inconsistent symptom ratings over time. The symptom scales allowed "too much room for interpretation." They expressed the desire to customize symptom scales to be personally meaningful. We explored this issue further in the survey. We first asked the survey participants to generate their own custom scale with labels, then offered them a selection of four scales to choose from: 7-point with labels, 5-point with labels, 5-point with only endpoint labels, and 3-point with labels ( Figure 5 ). Participants developed custom scales ranging from 4 to 10 points. Fifty-seven percent preferred one of our predefined scales over their custom scale whereas 25% preferred their custom scale. Of the 57%, 47% preferred scale 6b.
Although focus group participants felt they could adhere to self-experiments, most preferred shorter 8-day study, even when told that a longer 12-day study would likely result in higher confidence levels. In the survey, 83% said they would be "extremely likely" or "likely" to complete an 8-day study without giving up or missing days, compared to 67% for a 12-day study.
All focus group participants preferred the frequency visualization over the standard and daily visualization designs (refer to Figure 3 ). However, participants also wanted access to the standard or daily visualizations. Participants felt the calendar associated with these could help them recall details of individual measures and events leading up to them. For all visualizations, participants valued seeing individual data points, as each represents a specific measure to which they could relate. Because data corresponded to each individual, and not to a group of other IBS patients, participants felt more trust that summary statistics described their situation. Participants with stronger backgrounds in statistics preferred interpreting the graphs over the summary statistics because the graphs allowed them to better identify and understand the impact of outliers. All participants expressed a desire for an easy way to share and communicate results with their healthcare providers.
We were already blown away by this success. But we knew our data pool still wasn't showing the whole picture. What pockets of data were out there in other corners of the company?
We talked to our support team, engineers, data scientists, analytics folks, social media people, and the email delivery team, all of whom have lots of valuable data. Soon large amounts of diverse data streamed in, and the ownership of the data pool shifted from the UX team to the entire company. The support team shared patterns they'd seen in emails and live chats. Engineers wrote scripts that grabbed aggregate data about popular pathways in the app and industry demographics of our users, and emailed them into the database weekly. Because Google Analytics lets you schedule emails with custom reports, we were able to stream in mobile device usage data and completion rates of important workflow funnels. Tweets, Facebook, and blog comments streamed in with even more customer feedback. Survey data, email delivery stats, industry research, and notes from each of our app releases—we added everything we could to the data pool to gain an even broader perspective.
As we've opened our data up between teams, interesting things have happened. People who wouldn't normally have occasion for conversation are meeting regularly to compare notes and share what they've learned. Our "data nerds" now get together for lunch, and share stories of the projects they're working on. Data sharing is leading to new collaborations we never would have imagined.
Design researchers collaborated with the DesignLab to turn a months-long user study into a Preowned Sandals Fendi MrrpJ
. After a recent major redesign of the app, support and design research teams collected feedback from customers, printed it out, and tacked the notes underneath each persona poster—helping us triage issues from different customers and devise solutions quickly.
Each persona has a name and a detailed series of traits. When we do customer interviews, we store the transcripts and notes in our big database, and tag each with the name of a persona so we can see patterns in user types. What does "Andre" have to say about coding HTML email templates? How is "Ada" reacting to the redesign? Now we can answer questions like this by searching with both tags and keywords.
Though we're not a company that struggles with political drama, close collaboration between teams certainly helps bring our people together and builds respect for the work we're all doing.
We've found that when people are given the opportunity and the platform to share their data or do something new with existing data, they feel pride knowing their work is valuable to others. It feels good to see different areas of the company benefiting from the work you're doing. Everyone wants their work to be valued and appreciated.
$imple Change Newsletter
Sign up
to receive simple fun ways to enhance your life stop stressing about money!